PLC-controle single-vulcaniserende persmachine
D it enkele vulcaniseren persmachine geldt voor de compressie en gieten van rubber, kunststoffen, harsen en andere polymere materialen. De plaat vulkaniseren pers uitgerust met een programmeerbare LCD, welke druk, temperatuur, tijd, vermoeiend frequentie en het aantal seconden met mens-machine interface besturingssysteem kan instellen.
parameters:
Capacity

50/80/100/150T (optional)

Temperature range

Normal temperature ~ 300 ℃

Pressing plate size

300 X 300/350 X 350/400 X 400/450 X 450/500 X 500/

550 X 550 mm

Distance of pressing plate

100 mm

Exhausting frequency
0 ~ 10 times can be set

Oil pressure medium

Mobil 32# antfreeze hydraulic oil

Power supply

3 ∮, five lines
Specificatie:
1.Controller: PLC programmeerbare kleuren aanraakscherm heeft mens-machine interface. Alle bedieningsparameter kan naar wens worden ingesteld en gecontroleerd. Mould druk proces- en vulkanisatiecurve kan worden weergegeven dynamisch.
2.Heating methode: Electro-thermische controle
3.Cooling werkwijze: koelen Kraanwater
4.Working lagen: twee lagen. De bovenste stekplaat verwarmen, de onderste stempelplaatkoeling.
5.Oil druk systeem: De regelinrichting systeem proportie hydraulische stroomklep met de functies van de automatische compensatie en tijdvertraging stoppen van de brandstoftank.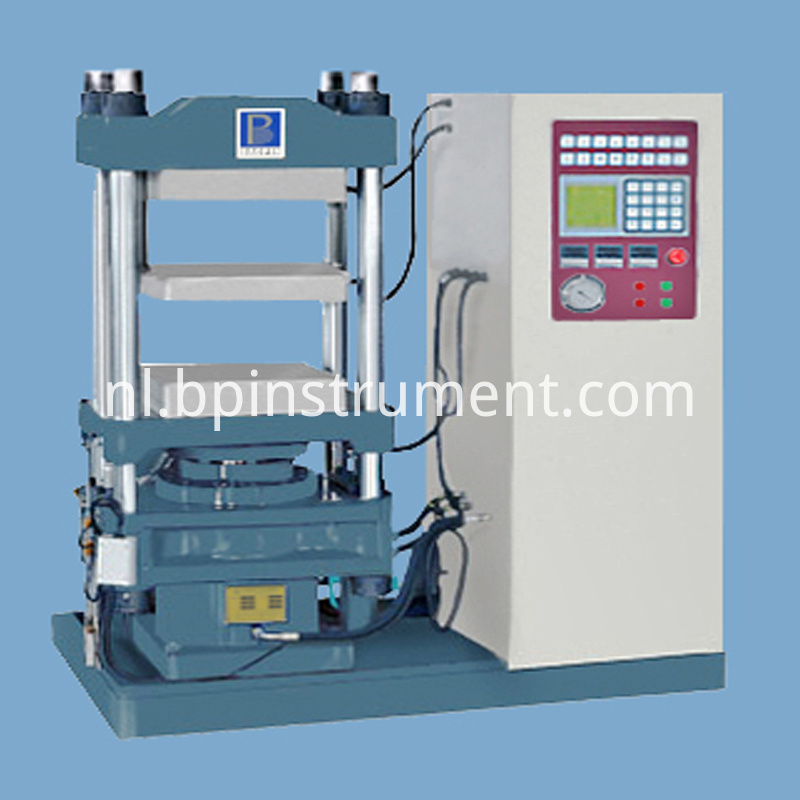 Product Categorie : Lab Tablet Press Series